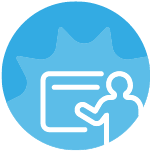 Learn the Signs of neglect, physical, and sexual abuse to identify a child victim and understand your responsibility as a mandated reporter
Learn the Signs of neglect, physical, and sexual abuse to identify a child victim and understand your responsibility as a mandated reporter
Be the Difference
Children Depend on You to KNOW the Signs
Adults have a responsibility to be aware of any changes in a child's behavior and the emotional and physical signs that can indicate abuse or neglect. Awareness of these signs is a crucial step to protect our children. Know the signs of abuse and help educate others.
Everyone in New Hampshire is a Mandated Reporter
of children who are sexually abused know their abuser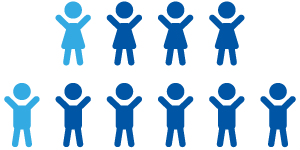 1 in 4 girls and 1 in 6 boys are sexually abused before the age of 18
of child victims do NOT reveal their own abuse
Plan Your KNOW & TELL Training Program Today!
Whether you prefer an in-person presentation, workshop, or online training, we offer a variety of education programs to provide in-depth information on your responsibility to report suspected child abuse, contact us today at 603-864-0216 or request a training session here.