Our KNOW & TELL Team
We are dedicated to educating ALL adults to
KNOW the signs of abuse and TELL responsible
authorities when they suspect a child needs help.
Stephanie Arroyo
KNOW & TELL Education & Advancement Director
Stephanie has a background in Elementary Special Education and joined GSCA in January 2018. In this role, she primarily focuses on the development, growth, advancement and overall expansion of KNOW & TELL, GSCA's education program related to RSA169c:29 – New Hampshire's mandated reporting statute. Stephanie travels the state (and beyond!) to ensure school districts, youth serving organizations, healthcare providers , and college students, etc. are educated to KNOW the signs of abuse/neglect, and how to TELL responsible authorities when they suspect child maltreatment. Through the advancement and expansion programs, Stephanie and her team have also begun developing the KNOW & TELL AWARE program that teaches the 5 Actions to Protect a Child. Stephanie is passionate about this work and enjoys the collaboration with our many stakeholder partners across New Hampshire. Protecting children is everyone's responsibility.
Email Stephanie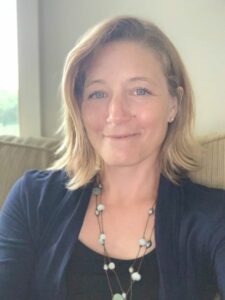 Megan Oliviero
Director of Education & Outreach
Megan Oliviero has been a child advocate and committed to Child Advocacy Centers for 22 years.  The majority of her career was spent in sexual assault crisis centers as a child abuse specialist; providing support services to children and families after a disclosure of sexual abuse as well as providing primary prevention education in schools.  She served on the Board of Directors for the Granite State Children's Alliance before becoming the Director of Education & Outreach in the spring of 2015.  Her primary responsibilities include outreach and education activities for the Chapter organization.  She is "The KNOW" in KNOW & TELL, co-creating it at her kitchen table with a her good friend Lynn.  Megan truly believes that every adult can make a positive difference and lasting impact on a child's life.
Email Megan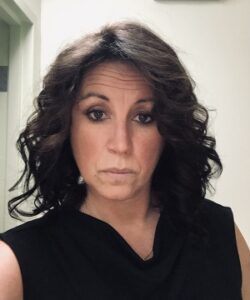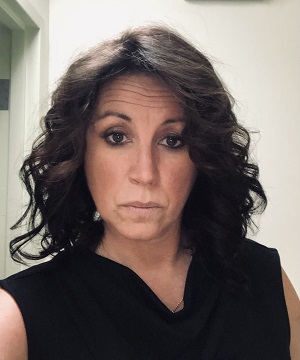 Nicole Ledoux
Victim Service Quality Assurance Director
Nicole joined the team in September of 2018 after being a GSCA executive board member for 5 years. She came to GSCA after 22 years with the Manchester NH Police Department where she retired as the Detective Lieutenant supervising the Juvenile and Domestic and Sexual Violence units of the investigative division. Nicole has extensive experience in the investigations of child homicides, human trafficking, domestic violence, sexual assault and all the various forms of child abuse and exploitation. In her current role, Nicole's duties include ensuring that CAC's not only meet the service delivery standards of the National Children's Alliance but also that the service array offered is ever expanding to meet the complex needs of the children and families we serve. As a member of GSCA's KNOW & TELL team, Nicole draws on her experience in law enforcement, her work as a member of the multi-disciplinary team, and her training in forensic interviewing to offer multiple perspectives in development and delivery of KNOW & TELL training initiatives. Nicole has a bachelor's degree in criminal justice from the University of Massachusetts at Lowell and is currently pursuing a master's degree in criminal justice from Southern NH University.
Email Nicole
A Word
From Our Chief Executive Officer, 
"We can only help the children we can reach. That means we need all hands on deck for this. We need every adult to understand their responsibility as a mandated reporter. We need every adult to understand if they have a concern for a child, that they are to make a report with DCYF,    KNOW & TELL." 
Dynamic KNOW & TELL Programs
Get In Touch
Location: 72 South River Road, Suite 202, Bedford, NH 03110
Telephone: (603) 864-0216
Visit the Granite State Children's Allinace for more inforamtion about New Hampshire's Network of Child Advocacy Centers
@ www.cac-nh.org