Take Our KNOW & TELL eCourse!
KNOW & TELL® is dedicated to educating all adults to KNOW the signs of abuse and TELL responsible authorities when a child needs help.  The Granite State is a universal reporting state, which means all adults in the state are mandated to report child abuse and/or maltreatment.
Each of us can #bethedifference for a child if we KNOW & TELL®.
The KNOW & TELL® Online eCourse is a FREE 2.5 hour training focuses signs of abuse and neglect, plus includes additional survivor testimony and education.
Organizations/Participants who complete the FREE 2.5 hour Online eCourse Training
Self-pace their experience (e.g., pause/stop/start/resume wherever they left off) throughout the 3 Modules – Educate, Inform, and Protect
Receive a KNOW & TELL® Certificate for 2.5 training hours toward professional development standards and requirements
Receive On-Demand Organization Reports detailing participation rates and completion
Receive KNOW & TELL® Educated Badges (for organizational websites and vestibule entryways) recognizing your entire organization for successfully completing
Receive access to other FREE National Criminal Justice Training Center (NCJTC) online training opportunities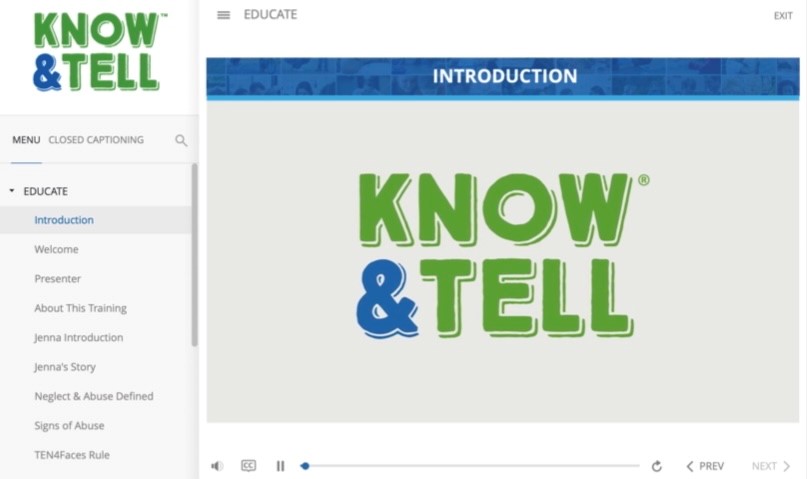 Need assistance with eCourse Registration?
Call the support line (855) 866-2582 or email Hartman@fvtc.edu