Events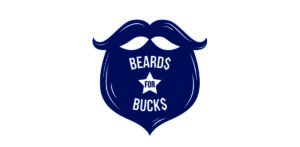 Beards for Bucks October 2017
To bring awareness to the work of Child Advocacy Centers, a number of Police Chiefs have authorized their officers to grow beards, mustaches or goatees during the month of October. These officers are proud of the great work of the Child Advocacy Center and want to thank you for supporting them in their efforts!
We are especially proud of our Board member, Nicole Ledoux, with support from Chief Willard at the Manchester Police Department for launching Beards for Bucks statewide!  Over 55 law enforcement agencies are participating this year on behalf their local Child Advocacy Center.  We are so thankful to our partners in Law enforcement and members of the community for supporting the work of Child Advocacy Centers across this Granite State.
Hands of Hope


On Friday November 10th 2017 The Child Advocacy Centers of New Hampshire and the Granite State Children's Alliance come together to honor the men and women who support child victims and work to keep them safe. During the evening we will  honor an Everyday Hero in each county as well as our Statewide Everyday Hero of the Year!  For tickets and more information about this wonderful evening click here

Our 2016 Everyday Heroes were:
Granite State Children's Alliance- Attorney General Joseph Foster
Coos County- Megan Fellows
Belknap County- Phillip McLaughlin
Merrimack County- Kristin Vartanian
Hillsborough County North- Michael Zaino
Hillsborough County South- Ryan Jones
Strafford County- Kenna Smith
Grafton County- Peter Todd
Sullivan County- Janet Carroll
Carroll County- Meghan MClare-Rouleau
Cheshire County- Colleen Duquette
Rockingham County- Sgt. Alvin Bettencourt
News
New Hampshire's Child Advocacy Centers Launch KNOW & TELL
For every child victim who finds the courage to report their abuse, we know that 9 do not. Statistics show only 1 in 10 incidents of child abuse is ever reported. The Granite State Children's Alliance is excited to launch KNOW & TELL, an initiative to say something when adults see something to protect our children.